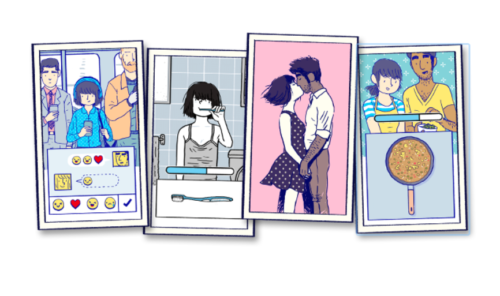 Ken Wong is the amazing Australian game designer and artist, behind the game Monument Valley, which won an Apple Design Award and two BAFTA Game Awards. He recently founded a new craft games studio called Mountains and just released a new and very interesting game. It is called Florence, and it is an intimate love story experienced through a game.
From the creator's description: "Florence is an interactive storybook from the award-winning lead designer of Monument Valley about the heart-racing highs and heartbreaking lows of a young woman's very first love.
Florence Yeoh feels a little… stuck. Her life is an endless routine of work, sleep, and spending too much time on social media. Then one day, she meets a cello player named Krish who changes everything about how she sees the world and herself.
Experience every beat of Florence and Krish's relationship through a series of mini-game vignettes – from flirting to fighting, from helping each other grow… to growing apart. Drawing inspiration from 'slice of life' graphic novels and webcomics, Florence is an intimate and unforgettable story."
(via)
SaveSave
SaveSave
SaveSave
SaveSaveSaveSave
SaveSave