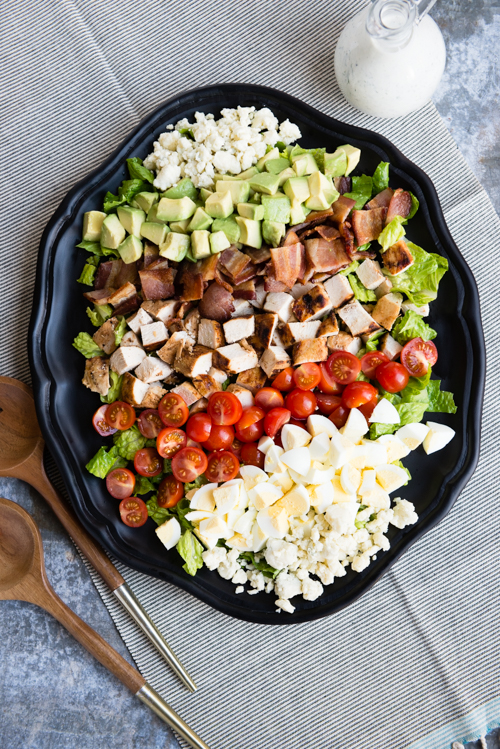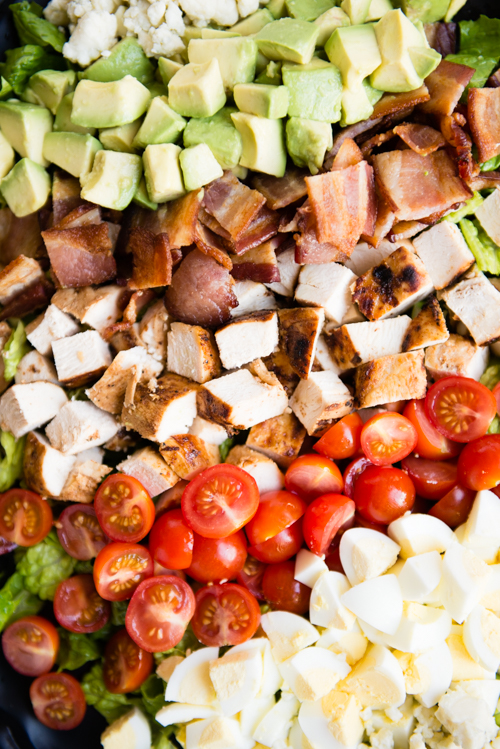 We have a heatwave these days in Athens, so salads and light meals are the best choice to go. This yummy 'Grilled Chicken Cobb' salad is light but also fulfilling as a meal. Here is the recipe:
Grilled Chicken Cobb Salad taken from Lindsey Johnson @ Design Mom
6 servings
Ingredients:
2 Romaine lettuce hearts
1 pound grilled chicken, diced
12 ounces thick cut bacon, cooked and chopped
6 hard boiled eggs, peeled and diced
1 cup crumbled blue cheese
1 pint cherry tomatoes, halved
2 avocados, diced (toss with lemon juice to prevent browning)
Creamy Herb Dressing or your favorite vinaigrette or dressing
Directions
Lay each Romaine heart on a cutting board. Using a sharp knife, cut into 1/2″ ribbons until you reach the stem. Discard the stems. Repeat with remaining Romaine heart. Transfer the chopped lettuce to a big bowl of cool water. Swish the lettuce around to remove any dirt or debris. Drain off the water and spin dry in a salad spinner. Arrange the lettuce on a very large serving platter.
On top of the lettuce, arrange the other ingredients in lengthwise rows. Cover and refrigerate until ready to serve.
To serve, either drizzle Creamy Herb Dressing on top of salad, or serve on the side.
For more salad variations, a Creamy Herb Dressing recipe and a Chicken Marinade recipe, go here.